Welcome to

All Star Orthodontics
At All Star Orthodontics, we understand the difficulties patients undergo when faced with orthodontic issues. Our primary concerns are addressing malocclusions and perfecting misalignment issues that may be affecting a patient's oral health or general self-image. Dr. Le has dedicated almost two decades to treating orthodontic patients and helping them achieve a natural, straight, and healthy smile.
We pride ourselves on both providing the utmost comfort and care throughout our patients' treatments while also building a strong patient-provider relationship.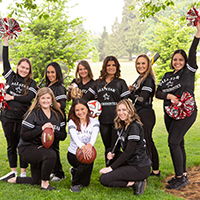 Our Team
OUR TEAM consists of orthodontists and staff dedicated to ensuring treatment success and patient satisfaction. We cater to patients of all ages and specialize in evaluating, diagnosing, and treating critical dental conditions during any development stage.
DR. LE'S experience in general dentistry allows her to understand the patient's oral status and determine the right treatment for their condition. Her extensive experience in orthodontics stretches from traditional braces to clear aligners, allowing for more successful treatments.
OUR FRIENDLY STAFF can help you understand our services, how our treatments work, and book a consultation appointment for your first examination.
About Us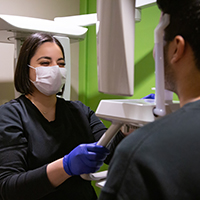 Our Services
OUR ORTHODONTIC PRACTICE strives to provide relief for possible oral conditions that can affect patients' health and to restore their confidence. Services range from Invisalign® First, Teens, and Adults to traditional metal braces and cosmetics.
DURING THE FIRST VISIT, we conduct a consultation to better understand the patient's case, examine their mouth, and take X-rays needed for a full diagnosis. Dr. Le will explain their options and discuss the best possible treatment plan that would address the patient's conditions.
AT THE NEXT VISIT, we will begin the orthodontic treatment and apply the braces or aligners to check for fit and comfort. Thus, the patient is on the first step in their new smile journey.
View Our Services
Patient Information
ALL STAR ORTHODONTICS is committed to ensuring every patient understands the full scope of their treatment. As we strongly believe in building a strong relationship with each patient, we will be there for you through the duration of your treatment and continually check your progress.
PATIENTS ARE ENCOURAGED to keep in contact with Dr. Le and address any concerns as they arise to ensure treatment goes as desired.
WE WILL NEED to collect patient information regarding their previous medical and dental histories, prior surgeries or treatments, medications being taken, any conditions, illnesses, or disorders a patient has, and symptoms they are currently experiencing. The more information we have, the more conclusive the treatment plan and success of the treatment will be.
Patient Information